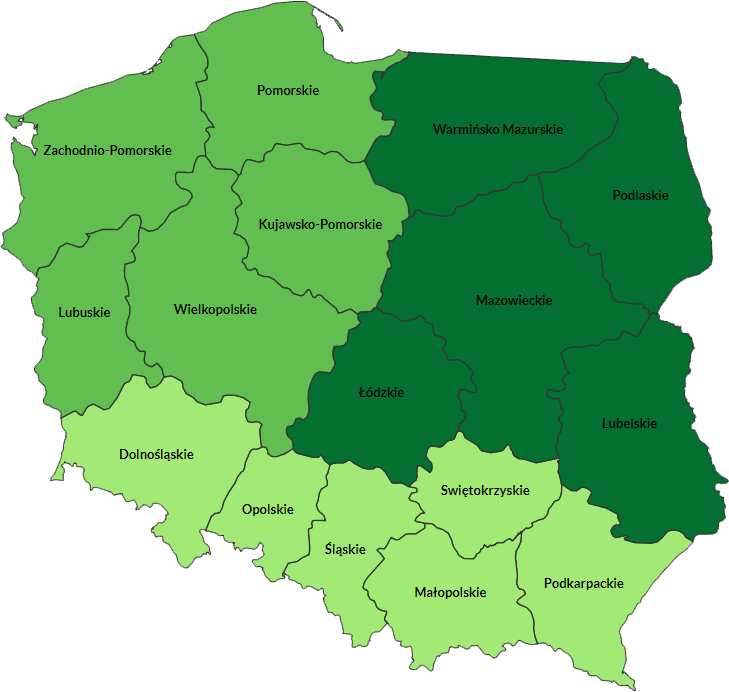 Frequently Asked Questions
Ordered products are delivered via courier companies, among others. DPD and PEKAES, in addition, we also cooperate with large shipping companies, which deliver goods to the indicated address.
Orders are processed within 3 business days. If you are particularly concerned about faster shipping (vacation, urgent trip), please contact us very much and we will try to meet your expectations.
At the request of our customers, we issue VAT invoices.
Personal collection of purchases is possible at the company's headquarters, address: ul. Polna 29 62-310 Pyzdry, from 8 a.m. to 4 p.m.
– courier shipment up to 30 kg ? cost 20 zł net
– Cash on delivery (payment at the courier) ? cost PLN 25 net
– pallet shipment ( stacked on a 120×100 or 120×80 pallet) ? cost PLN 150 net
We accept orders by phone tel. (63) 276 83 10, by email at info@ceres.pl or directly with a sales representative.
We address our offer to all customers around the world. Each order is considered individually and the cost of delivery is determined for this purpose, please contact Customer Service at (63) 276 83 10
Complaints can be filed by calling customer service at (63) 276 83 10 or by email at info@ceres.pl or by mail.
We are at your service from Monday to Friday from 8 am to 4 pm.
Please call (63) 276 83 10 or email: info@ceres.pl