Ceres - internetowy sklep ogrodniczy
Horticultural industries
Producers of berries, vegetables, flowers, nurserymen, who once used our products and services, become our customers for years to come.
Thanks to cooperation with growers, we modernize our offerings and respond to your needs.
Optimize your costs with us and reap the best harvest!
Recommended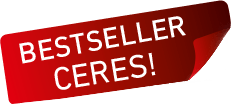 PAPER POTS
Paper Pot is a cellulose cylinder filled with properly selected rooting substrate. It is used for the preparation of cuttings difficult to root and wherever we need to mechanize production, among other things. By transplants. The use of a thin envelope provides the plant with optimal conditions for the development of the root system, as well as eliminates the stress associated with its transplantation. It increases the number of accepted plants, moreover, it shortens and improves the production cycle. Depending on the cultivation requirements, we offer peat-coconut or coconut-perlite substrate to fill the cellulose cylinder.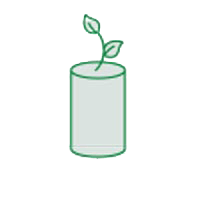 COCONUT MATS CERES KOKOPAK
Ceres Kokopak coconut mats are comfortable to use. They have adequate drainage on the bottom to prevent ponding and water retention. Notches for plants ensure even distribution of cuttings on the mat in a single and double row arrangement, and holes for easy installation and placement of capillaries prevent water from running down the film, in case of imprecise placement. We assist in selecting the appropriate composition of the substrate adapted to a given cultivation system, taking into account, among other things: the planned cultivation time, the choice of technology, water quality and the efficiency of the irrigation system. Customers who have opted for our mats cannot imagine going back to traditional cultivation in the field.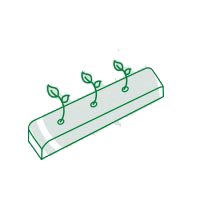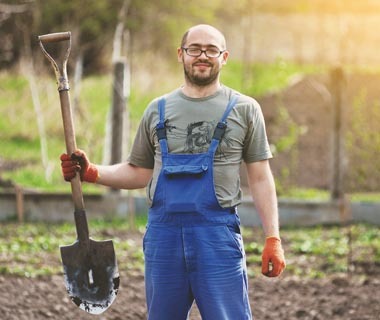 About us
We have been in the gardening market for 20 years. Our quality is known. Now we are gaining momentum, sharing our knowledge with you, offering advice. All for continuous development, improving the products offered and building better and better customer relations. At Ceres, we will prepare for you substrates of our own production - exactly what you need. Thanks to direct purchases of ingredients from countries such as Sri Lanka, Ukraine, Belarus and constant cooperation with our suppliers, we guarantee the highest quality of produced substrates at a very good price. We have proprietary technology for purifying coconut fiber, imported from Sri Lanka and India, which allows us to provide an all-natural substrate to many manufacturers in our country. We have achieved quality equivalent to the Dutch RHP standard. If you have a nursery, soft fruit, vegetable or flower plantation - with us you will be supplied with virtually everything you need to run your business at optimized costs. Our experts will help you choose the right machine, stock your greenhouse, as well as provide information and share their years of experience.