Coconut Fiber
Coconut fiber substrates are our flagship product. In Poland, Ceres is the first and only large-scale manufacturer of coir-based substrates. We have a proprietary technology for purifying coconut fiber, thanks to which we provide an all-natural substrate to many manufacturers in our country. We have achieved quality equivalent to the Dutch RHP standard. We also produce substrates for special customer orders.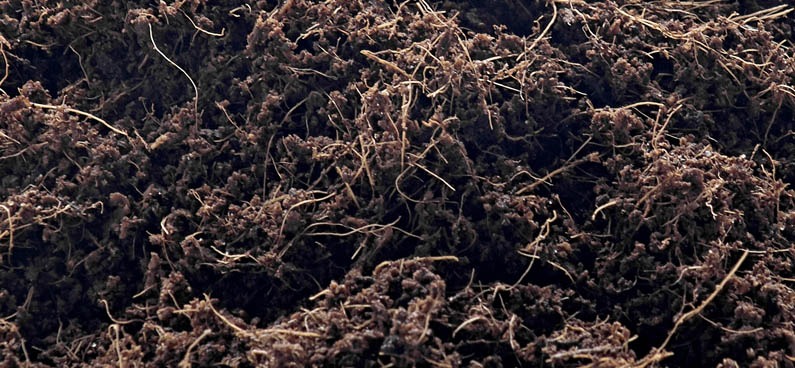 The finest particles of up to 2 mm in length (referred to from coco peat – coco peat) are used as the basic fraction for the production of horticultural substrates. Thanks to its very good physical properties, the fiber has been widely used in horticulture as a homogeneous substrate and as an ingredient in other substrates.
.
Advantages of coconut fiber:
water is bound by weak forces and excess water easily leaks out of the substrate, so that the roots are not flooded and oxygen-deficient conditions are created
if the pot is filled with coconut, the surface of the substrate is not moist, despite the appropriate moistening below. Under such conditions, mosses and liverworts do not develop, as is the case with peat-based substrates, the even spread of water throughout the substrate (especially important for crops irrigated drip or underseeded)
absorbency, even after severe drying, the fiber does not become hydrophobic and is easy to re-moisten,
durability due to the high content of lignins, which decompose very slowly and maintain good physical parameters for a long time
free of pathogens – does not require decontamination, naturally occurring fungi of the genus Trichoderma
Free from weed seeds found in some horticultural substrates
a substrate with good thermal properties
Packaging method: briquettes 500g, 5kg, 70L bag, big-bag 2 and 3m3, coconut mats.
| Total porosity | Water capacity | Air capacity | Shrinking |
| --- | --- | --- | --- |
| 85-95% by volume | 60-70% by volume | 15-35% by volume | 15-25% by volume |
Galeria
Used as an additive to stabilize the structure of the ground and excellent drainage. The addition of several kilograms of stiff fibers to the substrate helps us maintain optimal substrate moisture by draining excess water from the pot.
Packaging method: pressed bales 25kg, 100kg, 125kg
| Total porosity | Water capacity | Air capacity | Shrinking |
| --- | --- | --- | --- |
| 95-98% by volume | 8-12% by volume | 83-90% by volume | 4-10% by volume |
Galeria
FIBER IN BRIQUETTE 0,65KG OR 5KG
The fiber in a 0.65 kg or 5 kg briquette can be in the basic fraction, i.e. Cocopeat or with the addition of 20% or 30% long fibers.
Galeria