Mushroom mats
Mushroom cultivation has been carried out for years on the mushroom mats we offer. These are products of the renowned Belgian ?rm Phormium, of which Ceres is the exclusive representative on the Polish market. Cooperation with Phormium enables us to introduce many modern solutions, one of them being mats for mechanical loading onto Phase II and III compost racks.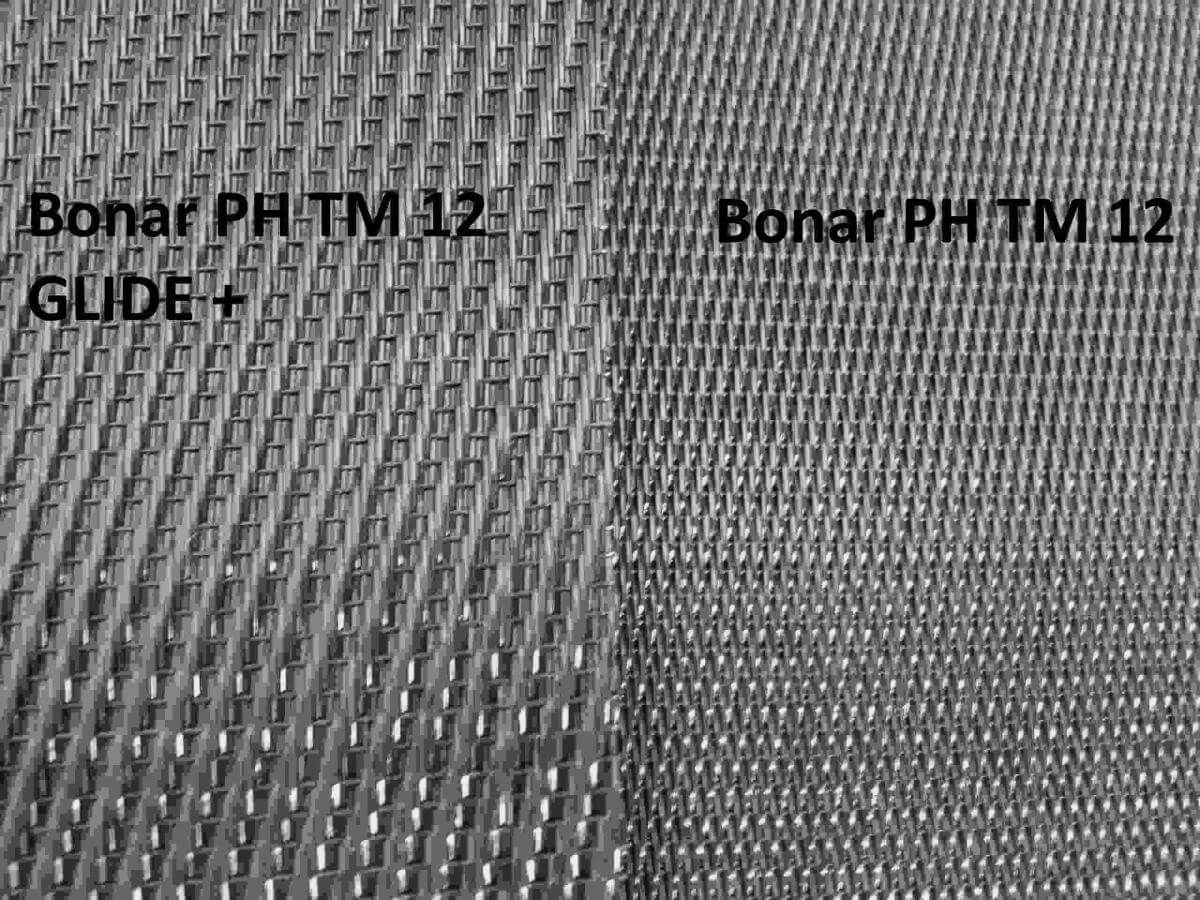 MATS FOR MECHANICAL LOADING OF RACKS
PH TM 12 Glide+ is the basic mat in our offer. Very strong, designed for loading on tables up to 60 mb in length. The high level of resistance to tearing, as well as to shrinkage, makes this product an excellent solution for modern mushroom cultivation. The PH TM 12 Glide+ mat, thanks to its unique ribbed structure, provides increased glide, which affects the speed and convenience of loading as well as unloading the substrate. The mat is made of polyethylene, which provides high strength and durability. Specially prepared hems, allow easy and fast attachment to the winch shaft. The mat is equipped with handles for easy emptying after use. It can be disinfected by steaming the objects at a temperature of about 70?C.
The PH TM 12 LS Glide+ mat has less shrinkage. The use of additional aramid fibers makes the product even more resistant to shrinkage during substrate loading.
The use of more aramid fibers in the PH TM 14 Glide+ mats, provides excellent mechanical strength and minimal shrinkage, making it an ideal product for tables up to 75 mb in length.
We recommend the PH TM 16 Glide+ mat for racks over 75 mb in length. It is characterized by the highest resistance to rupture and to shrinkage caused by repeatedly pulling in and out of the compost.
Galeria
Compost Mat is a very strong mat that facilitates the production of Phase II and Phase III compost, providing significant energy savings due to its exceptional air permeability. In turn, thanks to its unique weaving structure, the mat features minimal shrinkage and very high durability. CompostMat is usually used with a slide mat ? GlidingNet, to reduce friction during loading and unloading of compost.
Compost Mat Forza is similar to CompostMat, except that it is reinforced with UHMWP (Ultra High Molecular Weight
Polyethylene). This makes it suitable for use in the production of Phase II and Phase III compost.
Compost Mat Ultima is further enhanced with UHMWP and can be used in the Phase I compost production process.
Galeria